WHAT ARE THE CAUSES OF SUDDEN TMJ PAIN?
You are sitting on your sofa watching Netflix and suddenly your jaw (temporomandibular joint) starts hurting. You were just sitting there and didn't even open or close your mouth! What happened?!
First, let's go over the most common causes of TMJ pain:
The most common causes of TMJ pain are:
• Arthritis
• Chewing gum
• Genetics
• Jaw injury
• Jaw misalignment
• Poor posture
• Teeth clenching
• Teeth grinding
• Stress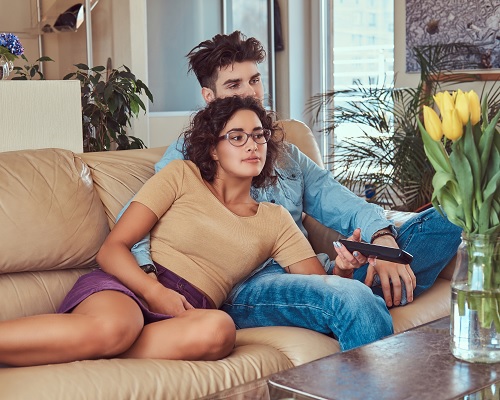 But what causes SUDDEN TMJ pain?
There are serious health conditions that can cause sudden pain in your jaw such as tumors, an impeding heart attack, and gum disease. All of which come with other symptoms unrelated to your jaw and would require you to immediately seek medical attention.
But for those of you who already know you have TMD (TMJ disorder) or experience chronic TMJ pain, there are a lot of different things that can trigger sudden pain in your jaw. The best way we can assist you in uncovering what those things may be via the internet is to walk you through the past 24 hours.
What have you done in the past 24 hours?
Did you grind your teeth while you were sleeping last night? That could be the first thing you did that caused strain on your TMJ. But maybe you're tough – you didn't wake up with a sore jaw, so let's keep going.


Did you brush and floss your teeth this morning? What about mouthwash? Some people really go at it when their brushing their teeth, get extra close to the mirror when they're flossing, and swish around mouth wash like a washing machine on the heavy cycle.
All of these can cause jaw pain. But maybe you're gentle with your dental hygiene (which is good), so let's keep going.


What did you eat for breakfast? Chewy bacon, hard fruit, or a sausage biscuit? Chewing excessively and taking large bites can cause stress on your jaw joint. But maybe you were in a rush this morning and skipped the most important meal of the day, so let's keep going.


Did you smoke today? Smoking cigarettes require you to purse your lips and inhale. This motion requires you to move your jaw slightly forward. Every time you smoke, you're moving your jawbone and using the muscles near your jaw to inhale.
You already know that we are going to tell you to quit paying the tobacco company to kill you slowly… For those of you who don't smoke, let's keep going.


Was today easy or stressful? Stress causes your TMJ to experience stress. Clenching your jaw, biting your tongue, and yelling requires you to strain your jaw muscles and joints.
Stress is the number one cause of SUDDEN TMJ pain because it usually sets in after you have found time to relax. Maybe your day was completely stress-free (good for you!), so let's keep going.


How's your posture been today? Are you holding your phone up when you text and check notifications or tilting your head and neck downward to look at your phone? When you're sitting at your computer desk, are you exhibiting perfect posture or sitting comfortably? Do you have scoliosis? Was today one of those days that made it hard to hold your head up high?
Poor posture causes strain on your neck muscles and depending on how often you look down or have your upper back tilted downward, your posture could be the reason why your jaw is just now telling you that it hurts! Maybe your posture is perfect because you've read our articles about posture correction exercises and text neck/forward head posture, so let's keep going.


Did you exercise today? Physical activity, especially weightlifting can cause stress on your jaw. Running requires you to use your jaw muscles to keep your mouth from flapping open and closed with every step and lifting heavy weights usually result in you tensing up your neck and facial muscles. Just like how you're going to "feel it" tomorrow, your TMJ also takes times to start feeling facial pain and letting you know about it.
There are so many things you could have done in the past 24 hours that slowly and subtly contributed to your TMJ pain flaring up suddenly.
For those who have TMD, sudden TMJ pain is a part of life – something that comes and goes so often that they become used to it. All in all, sudden TMJ pain is your jaw's way to trying to tell you something…Maybe your jaw is telling you it needs a massage.Maybe it's telling you that you need relief today.Maybe it's telling you to schedule an appointment with the medical massage therapist and TMJ specialist, Jana Powell at Attune Massage Therapy. (Okay, we know it's not actually telling you that…)The point is: it's almost impossible to completely avoid TMJ pain. The best you can do right now is relax, gently massage the area, and apply heat to it. If your TMJ pain continues to flare up suddenly, schedule an appointment with us. Seriously, a medical massage on your TMJ, neck, shoulders, and back can help you get same-day relief from TMJ pain – and most of the time, our clients experience lasting relief from TMJ and TMD pain.You can also check out our full list of TMJ symptoms and signs to discover all the possible causes of sudden TMJ pain.
Featured on Virginia This Morning:
Jana Powell recently sat down with Jessica Noll from Virginia This Morning to talk about TMD.
Did you know that a TMJ Massage can help you get pain relief?
Are you looking for a long-term solution to TMJ issues or jaw pain? A TMJ massage at Attune Massage Therapy can help you alleviate TMJ and TMD symptoms with customized treatment options, education, and more.
In addition to teaching you different TMJ exercises, Jana can also help you get same-day relief from TMJ symptoms!
If you are in the Richmond area, you can schedule your first TMJ session with Jana today!
For more information about Pediatric TMJ Massages, please visit: Pediatric TMJ.
This article should be used for educational purposes only (not advice, diagnosis, or treatment).
Now Offering: Virtual Couples Massage Workshops
Would you like to learn how to give great massages?
Book Your Private Couples Massage Workshop:
In this customized, interactive 90-minute workshop, Jana will demonstrate and teach a few professional massage techniques that will not only help to save hands, but will also provide you & your partner a therapeutic-based massage. Contraindications and Endangerment Sites will be taught. This workshop can be done in person or virtually. The work Jana teaches is done on the floor with pillows, so it can be performed anywhere. All participants will be clothed the entire time (gym attire is appropriate). You will also receive a PDF document that will contain all instructions and reminders so you can focus on being 100% present in the workshop. An intake form will be sent out after purchase of the workshop and must be completed and returned at least 72 hours prior to your workshop so Jana can help you and your partner get the most out of the course.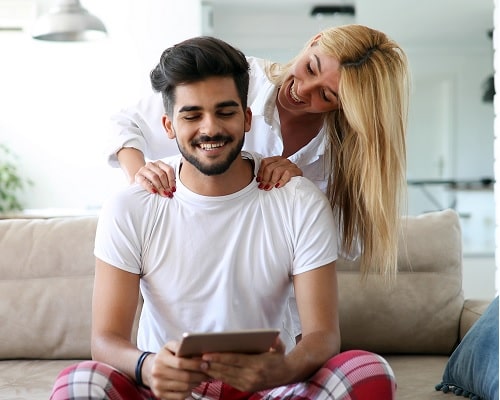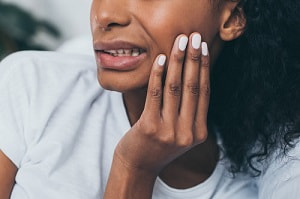 can i go to the er with tmj? TMJ disorder affects the TMJ (temporomandibular joint) and the muscles that surround it. The TMJ is located on both...
read more
Subscribe and get $10 OFF your next massage!
Enter your name and email address to get updates, information, and other exclusive deals ONLY offered to subscribers!