Looking for a Pediatric TMJ Specialist in Richmond?
WE CAN HELP YOUR CHILD GET RELIEF FROM TMJ/TMD SYMPTOMS IN AS LITTLE AS 30 MINUTES!
Did you know that a TMJ/TMD massage session at Attune Massage Therapy can help your child get same-day relief from TMJ and TMD symptoms? In comparison to surgery and a lifetime of jaw discomfort, TMJ massages are the most cost-effective way to relieve TMJ/TMJ pain.
Before you consider costly treatment options such as jaw surgery or night guards that cost thousands of dollars and only lasts for six months, see if you can get the relief you need by visiting the pediatric TMJ specialist in Richmond that Dentists recommend!
I am so very grateful that our dentist recommended Jana for jaw pain. I have been dealing with headaches for years and had no idea it is likely due to clenching my jaw! But Jana knew…and she is not only great at what she does but a lovely person and very responsive and professional. I feel like I'm in good hands with her and think that I might finally be on the road to relief and recovery because of her help! – Casey Hutcherson
A TMJ Massage For Your Child Can Help Them Get Relief Today!
Your Child will experience same day relief from TMD/J symptoms with extra and intra-oral soft tissue massage, joint mobilization of the neck and TMJ to improve joint mobility, postural re-training to relieve muscle tension, as well as stress management techniques.
I had my first appointment with Jana this week and I can tell she has a real passion for helping others feel the best they can. She knew right where my trouble spots were and helped so much with my TMJ in just one visit. I will definitely be going back! – Lauren Memmer
We help empower children and their parents/guardians by providing them with exercises and self-massage techniques to help relieve the pain on their own at home in between TMJ massage appointments. We also help them understand their diagnosis and learn how to manage their symptoms.
1.
Education to help you understand your child's diagnosis and learn how to manage their symptoms.
2.
Postural training to help improve your child's joint alignment and muscular balance in order to optimize function.
3.
Therapeutic exercises to help strengthen weak muscles and provide stability for your child's joints.
4.
Manual therapy where advanced techniques are used to address any muscular imbalances, and target painful craniofacial, jaw, and cervical muscles.
5.
TMJ mobilizations to optimize your child's joint mobility and mechanics.
6.
Behavior modification to help prevent recurrences by increasing awareness, controlling your child's habits, and modifying your child's diet, if necessary.
Meet Our Pediatric TMJ Specialist.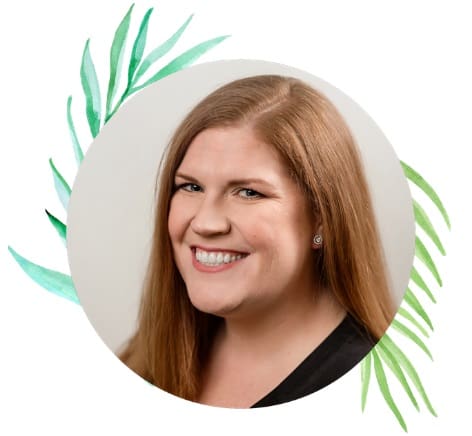 Jana Henderson
Jana is a Licensed Massage Therapist (LMT) and Medical Massage Practitioner (MMP).
My clients need my service because I can help relieve their TMD symptoms naturally in 30 minutes or less. I'll help naturally place your disc back into the proper position and provide exercises to keep it in place, so you won't have to endure costly and painful surgery to correct your TMD/TMJ symptoms. I'm also a mother, and have treated my daughter's TMJ issues successfully for two years. Multiple sessions may be necessary depending on the severity of your condition.
I have had TMJ troubles for quite some time. For the first time, in a long time, I can open my mouth without any tension kickback or locking up. – Alison Hord
Special Pediatric Pricing:

30 Minute Massage:
This is recommended when you want focus on one specific area like the TMJ.

60 Minute Massage:
This is recommended when you want TMJ to be focused on, along with any other issues like back pain or leg pain.
"I have severe TMJ, Jana has helped loosen these muscles and is teaching me how to release the tension in between appointments. I'm so grateful for her expertise and generous service. Thank you Jana!!!" – Rachel Pierce
"I have been working with Jana on managing my chronic pain and absolutely love her! She is one of the kindest and most trustworthy people that I know. She does wonders for my TMJD and I always feel SO much better after a massage with her!" – Jen J.
"Jana does excellent work and I highly recommended her and Attune Massage Therapy. Really helped with my TMJ issues." – Carl Kesner II
"I have been seeing Jana regularly for several years and I highly recommend her! She is truly gifted at her work and is wonderful at listening to your needs and preferences. I have been seeing her primarily for TMJ work and she has made a huge difference in my overall health. She has the most comprehensive understanding of the issue, causes and treatments of anyone I have seen by far!" – Lore Lynch
TMJ disorders are medical problems related to the temporomandibular joint (TMJ), the joint that connects your lower jaw to your temporal bone.
TMJ disorders (also called temporomandibular disorders, or TMD) can cause pain in your child's head, neck, jaw, or face. They may also experience problems with chewing or biting and hear popping or clicking sounds when they open and close their mouth. TMD can also be the cause of your child's jaw locking open or shut.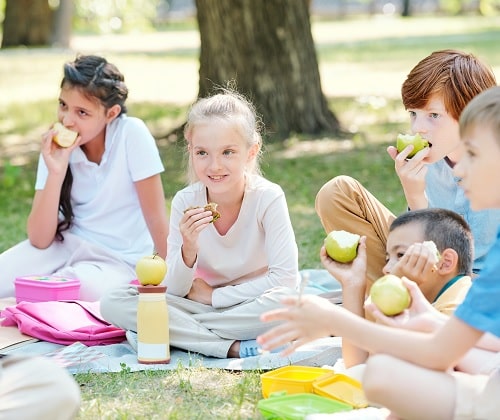 Signs and Symptoms of TMD in Children:
Some of the most common symptoms of TMJ/D in children are:
Pain in their facial muscles, jaw joints, or in front of their ears, even while resting the jaw.
Pain in their neck and shoulders.
Pain when they talk, chew, or yawn.
Muscle spasms near their jaw.
Popping, clicking, or grating sounds when opening or closing their mouth.
Difficulty chewing or biting.
Headaches, dizziness, ear pain, hearing loss, and ringing in their ears (tinnitus).
Grinding the teeth (can also stem from stress and trauma to the jaw).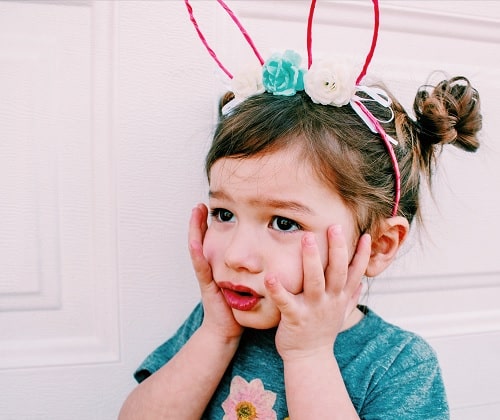 Sign up for our email list to get $10 OFF your next massage!
Enter your name and email address to get updates, information, and other exclusive deals ONLY offered to our subscribers!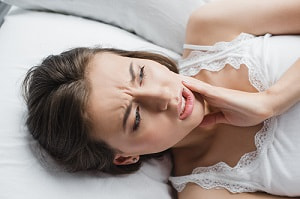 What are some ways to get rid of TMJ?How to get rid of TMJ symptoms and pain. Clients often ask, "How can I get rid of TMJ completely?" The answer...
read more