Is there any way to cure TMJ naturally?
Yes, there is a way to cure TMJ disorders naturally, without a doctor or dentist. In fact, TMJ symptoms have disappeared for a lot of people, without any sort of treatment. If you want to know how they did it, then continue reading.
Ways to cure TMJ naturally at home:
The name of the game is: rest.
Rest your jaw. When you experience pain in any other joint on your body, you avoid putting pressure on it, right? You want to do the same for your jaw joint. Refrain from yelling, clenching your jaw muscles, and overworking your jaw.
Don't eat hard or chewy foods. Eating beef jerky and apples will only slow down the healing process of your sore jaw. There are other foods and candies that fall into the hard or chewy category.
Avoid them. If you want your TMJ to heal naturally, you must give your jaw as much rest as possible.
Switching up your diet for the next few weeks to include softer foods will greatly reduce the amount of pressure placed on your jaw joint and help you heal faster.
If you're an athlete or exercise rigorously every week, you'll want to limit bouncing up and down (doing jumping jacks or box jumps) and tensing up your face and neck muscles when weightlifting. If combat sports is your thing, we would recommend skipping out on the sparring sessions for a few weeks.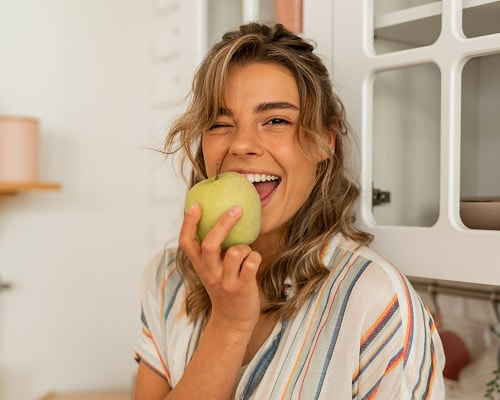 Ways to cure TMJ naturally with the help of a specialist:
Massage Therapy
Make sure you visit a medical massage therapist if you're looking for a massage for medical reasons. Your TMJs (temporomandibular joints) are delicate and shouldn't be massaged like a stiff neck or a sore back. So, skip the Golden Finger parlor and find a licensed medical massage therapist near you. Obviously, if the medical massage therapist specializes in TMJ, go see them first!
Acupuncture
Some of you might be thinking, "Sticking needles in my body is NOT natural!" You'd be correct. But, with acupuncture treatments, the needles stimulate nerves in your body and signal to your brain to release neural hormones which can reduce pain and swelling. There was a study done a while back that showed that 85 percent of TMJ patients responded positively to acupuncture. So, if "you can't knock it until you try it," you should give it a try… at least once.
Chiropractic Treatments
Chiropractic treatments can release pressure on your nerves by realigning bones of your spine which helps relieve temporomandibular joint disorder pain and discomfort. And since posture plays a huge role in the overall health and comfort of your jaw, chiropractors can also help you correct your posture which, in turn, helps you heal your TMJ naturally. If you're already seeing a Chiropractor, ask them about upper cervical chiropractic care (which focuses on the C1 vertebra that is located behind your jaw).
We are wishing you a speedy healing process!
Are you grinding or clenching your teeth when you sleep? Does your jaw click or pop? Are you looking for a long-term solution to TMJ issues or jaw pain?
In addition to teaching you different TMJ exercises, our TMJ Specialist, Jana can help you get same-day relief from TMJ symptoms.
If you are in the Richmond area, you can schedule your first TMJ session with Jana today!
At Attune Massage Therapy, we can help you alleviate TMJ and TMD symptoms with customized treatment options, education, and more.
For more information about Pediatric TMJ Massages, please visit: Pediatric TMJ.
This article should be used for educational purposes only (not advice, diagnosis, or treatment).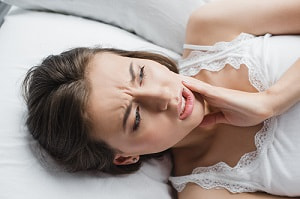 What are some ways to get rid of TMJ?How to get rid of TMJ symptoms and pain. Clients often ask, "How can I get rid of TMJ completely?" The answer...
read more
Sign up for our email list to get $10 OFF your next massage!
Enter your name and email address to get updates, information, and other exclusive deals ONLY offered to our subscribers!