Resource:
HOW POSTURE CORRECTION EXERCISES IMPROVE TMJ SYMPTOMS.
Look at how you are sitting right now.
Would you say that you are exhibiting excellent or poor posture? While you might think poor posture just impacts how you look or your back, improving your posture can have an impact on other areas of your body, including your jaw. While it might be an uncommon thought that your posture can be connected to pain in your face, studies have shown it to be true. If you suffer from TMJ Syndrome, improving your posture can lead to much-needed pain relief. Various posture correction exercises can be practiced so you can feel a significant improvement in TMJ pain.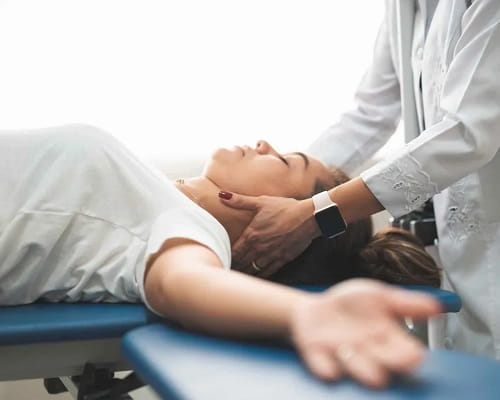 Posture Correction Exercises and TMJ:
When you have TMJ, you will experience several issues in your jaw area, including pain, grinding, and clicking, stiffness, and jaw locking. These symptoms can range from being an on again off again annoyance to a severe condition that significantly impacts your day to day actions, including eating, talking, and even sleeping.
There are numerous treatment options for TMJ, including pain medication, injections, surgery, and getting crown/bridgework. Still, postural retraining is a less invasive and less expensive method of helping ease your TMJ pain.
Postural retraining is the process of improving your posture through numerous posture correction exercises and activities. This can be done at home, with a massage therapist or at the chiropractor, depending on your preferences and the resources you have available.
At Attune Massage Therapy, we offer various postural retraining treatments to support you in improving your TMJ symptoms.
Why Does Postural Retraining Work?
Many TMJ patients also display postural distortion patterns, such as forward head posture. When these postural distortion patterns are present, they can impact the muscle activation of the jaw and contribute to an incorrect lower jaw position, which worsens TMJ symptoms.
An article in the Journal of Craniomandibular & Sleep Practice, according to the American Posture Institute, stated that "a combination of exercise and manual therapy, correction of body posture, and relaxation techniques significantly alleviates jaw pain, restricted movement, and impairment."
So, focusing on TMJ itself isn't enough. You want to correct your body posture through postural correction exercises to get the most pain-relieving benefits.
How Do I Improve Poor Posture?
There are various ways to improve your posture and, subsequently, your TMJ through massage therapy. The ultimate goal will be to release tension in your muscles, tendons, and fasciae while retraining your body to be in proper alignment. That might look different for everyone. Here is what you could expect when you visit a massage therapist.
Postural Assessment
After a TMJ assessment, you should get a postural assessment. This is when your therapist looks at the connection between your posture and your jaw to pinpoint potential areas of impact.
TMJ Assessment
To get an accurate idea of your TMJ severity, your massage therapist should perform an intraoral examination to assess your current state. Also, they should look inside your ear. Looking at these two areas will help your massage therapist to understand precisely where your joints are deviating and what problems you are having with your discs and muscles.
Are You Ready to Break the Connection Between Poor Posture and TMJ?
Wherever your TMJ falls on the spectrum between annoying and debilitating, we're sure that you want to see an improvement.
If you're willing to try postural correction exercises to experience improved TMJ symptoms, we invite you to book an appointment with us at Attune Massage Therapy.
TMJ treatment is one of our specialties, and we're one of the only Richmond massage therapy practices that offer:
Extra and intra-oral soft tissue massage.
Various stress management techniques.
Joint mobilization of the neck and TMJ to improve joint mobility.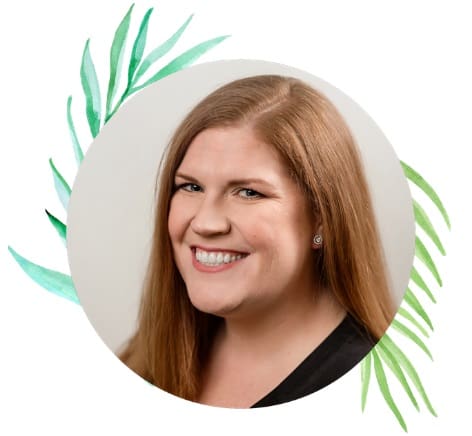 When You're Ready for Relief, We Have You Covered!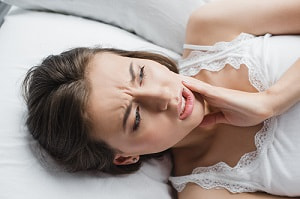 What are some ways to get rid of TMJ?How to get rid of TMJ symptoms and pain. Clients often ask, "How can I get rid of TMJ completely?" The answer...
read more
Sign up for our email list to get $10 OFF your next massage!
Enter your name and email address to get updates, information, and other exclusive deals ONLY offered to our subscribers!