Rachel Woodward
2022.04.26.
I found Attune via referral by a trusted friend who had all good things to say about his experience. I can validate that the time spent with Jana was outstanding. I felt an instant level of comfort and was ready to trust the work we were about to do together. Her bedside manner includes communication. Telling you what to expect, what she is going to do, how she expects you to feel during the experience and how to communicate back to her what you are feeling. She reminded me to breathe and helped me work through the treatment. She identified right away that I grind my teeth just by looking at me and did some TMJ work that provided immediate results and relief. Her experience and knowledge is on display from the first touch. The treatment room is bright, clean and comfortable. Do not hesitate to reach out to Attune, you will be very pleased.
Gayle Stevens
2022.04.20.
Amazing! Immediate relief! Jana is a true blessing.
Rebekah McKay
2022.03.23.
I have been seeing Jana for chronic jaw pain associated with TMJ. She is very knowledgeable and effective. I've had great progress in only a few weeks. I highly recommend her for medical massage.
Jenny Erickson
2022.03.23.
I brought my 14 year old daughter to see Jana to address pain in her TMJ. She was going on a week of very limited jaw range of motion and painful chewing. Her dentist and orthodontist didn't find any issues and weren't able to get her out of pain. Yet, we weren't ready to see an oral surgeon. I found Attune through a google search. Hoping the issue might be muscular, I booked an appointment with Jana. Despite a full schedule, Jana fit us in that week. With just one 30 minute treatment, Jana significantly reduced my daughter's pain. If you are looking for direct intervention with a gloved hand working both inside and outside the mouth, this is your place! She is great about treating the surrounding muscles that play a role. Jana will walk you through the techniques so you can address pain from home too. This was such a helpful find. I was literally at my wits end. Definitely keeping Attune in our self-care toolkit. Thank You!!!
I had no idea I was so tense until I went and she helped me so much!! I most definitely recommend.
Jana is the best! She has really helped me with my left shoulder rotator cuff issues. Pain made me seek her out, and my level of pain has lessened considerably. I will continue to see her just to make sure we put this problem to rest. Thanks Jana!
Jana is terrific. Very friendly, knowledgeable and patient. Jana does excellent work and I highly recommended her and Attune Massage Therapy. Really helped with my TMJ issues.
Jana's targeted treatment of the stiffness and "blocks" of my TMJ related symptoms blew me away! Range of motion of both my jaw and neck were greatly improved after the first session! I am so encouraged my long-term issues are finally being directly addressed. Thank you Jana for your passion and skill to help and heal!
Marquez Norford
2022.02.12.
We took Jana's virtual couples massage class and loved it! She explained everything thoroughly and catered the class to our needs. She was friendly, personable, and encouraging. Great date idea!
Jacquelyn Waters
2022.02.11.
Jana was amazing! From her immediate communication, outline of expectation of services provided, all the way through the appointment where she LISTENED to what I felt was going on with my body and responded accordingly. Strongly recommend!
See What Clients Are Saying About Their Experience…
Subscribe and get $10 OFF your next massage!
Enter your name and email address to get updates, information, and other exclusive deals ONLY offered to subscribers!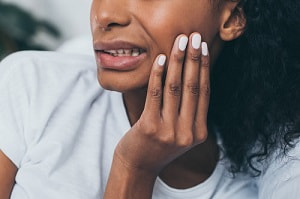 can i go to the er with tmj? TMJ disorder affects the TMJ (temporomandibular joint) and the muscles that surround it. The TMJ is located on both...
read more