We Are Now Offering Couples Massage Workshops!
Learn how to give great massages in 90 minutes.
Our Private Workshops Are Offered Online and In-Person.
Have you ever wanted to learn how to give a great massage without hurting your thumbs or hurting the other person's sore spots?
If you and your partner are willing to set aside 90 minutes for a private couples massage workshop and learn how to give great massages, we would love for you to join us!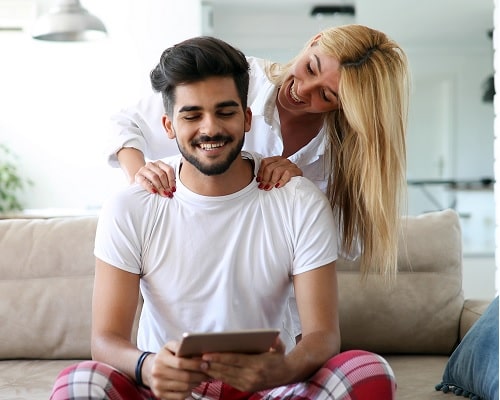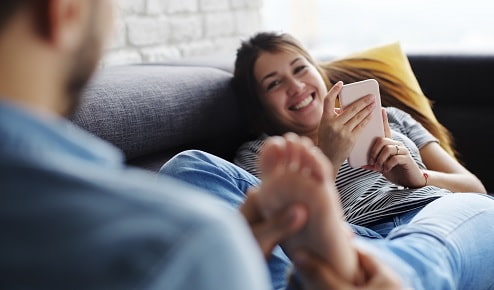 Who Are You Going to Partner With?
A couple equals two, so your partner does not need to be your romantic partner.
They could be a friend, a child, a parent, or any other person who is interested in learning massage techniques with you.!
Don't Let COVID-19 Stop You From Attending Our Couples Massage Classes!
Our virtual workshops are conducted using secure video conferencing software, and throughout the day, we sanitize every surface and always wear a mask.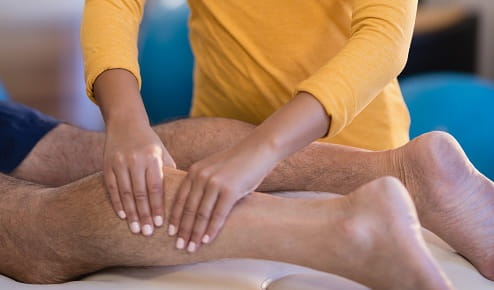 "My husband and I worked with Jana for her massage workshop to help better manage my chronic pain at home. I have seen Jana for several years for individual massage therapy work. She has been a crucial part of my wellness support team of providers as I have worked toward living in less pain on a daily basis. The workshop was just what we needed to help my husband support me at home. Jana is kind, knowledgeable and accepting. Her passion for massage and helping people heal is immediately apparent when you start talking with her. The workshop gave us some much needed information and skills to use to help manage pain flare ups at home. I highly recommend working with Jana individually and/or doing her workshop. Your body will thank you! " – Jennifer, Richmond VA.
We Will Teach You and Your Partner
Easy-to-Learn Massage Techniques.
Please note that our couples massage workshop will not certify or license you or your partner to be a professional massage therapist, or qualify you or your partner to practice the learned massage techniques as a massage therapist. We are not a certificate authority and no certificates will be awarded after completing the couples massage workshop.
1.
How to give a full body massage in under 30 minutes.
2.
How to give a massage without hurting your thumbs.
3.
How to give your partner a massage that's best for them.
4.
How to correctly use your forearms and elbows.
5.
How to identify and massage knots and tightness.
6.
How to massage tender or sore areas.
7.
How to give a massage that will help you sleep better.
8.
How to set up your massage environment or area.
9.
How to enhance a massage with scents and oils.
10.
How to give a head massage.
11.
How to give a facial massage.
12.
How to give a neck massage.
13.
How to massage shoulders.
14.
How to give a back massage.
15.
How to massage arms and hands.
16.
How to massage legs and feet.
17.
How to give a stress relieving massage.
We Will Also Help You Remember Your New Massage Skills!
Let's be honest, it's hard to retain a lot of new information when you're only given 90 minutes to learn it all. That is why, after your workshop, we will send you a PDF document outlining everything that you learned during our time together!
See What Another Couple Said About Their Workshop Experience…
How Much Does the Workshop Cost?
"My wife and I did a virtual private couples massage for her birthday, and the experience was everything we could have asked for. Jana, the massage therapist, is so passionate and knowledgeable about her craft and it translated great even through Zoom. We loved how she focused on both the comfort of the massager and the recipient. Overall, a great gift for anyone missing a massage and wanting to recreate as close to a professional experience as possible in their own home!" – Benjamin Cowen
Are You Ready to Give Great Massages?
Please check our availability on the calendar below. If you are not available when we are available, then please call us and see if we can work something out for you! After you make your reservation online, you will be redirected to our secure payment form where you can pay with Paypal, PayPal Credit, or by using a valid debit/credit card.
Sign Up For Our Email List to Get $10 OFF Your Next Massage!
Enter your name and email address to get updates, information, and other exclusive deals ONLY offered to our subscribers!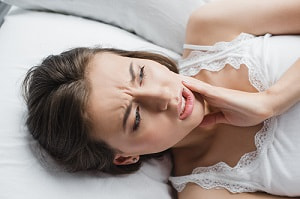 What are some ways to get rid of TMJ?How to get rid of TMJ symptoms and pain. Clients often ask, "How can I get rid of TMJ completely?" The answer...
read more