Attune Massage Therapy
Massage Therapist in Richmond, VA.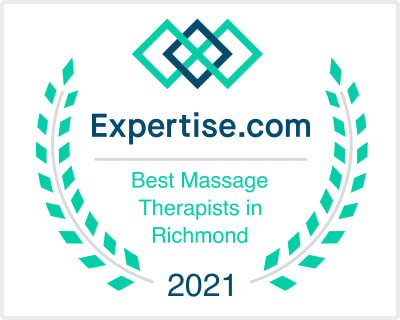 We Are Here for You.
Our team of talented and experienced licensed massage therapists are specialized in alleviating the painful symptoms of debilitating conditions such as carpal tunnel syndrome, frozen shoulder, sciatica, plantar fasciitis, lower back pain, pinched nerves, TMJ, tendinitis, and much more through several modalities including but not limited to: Cupping Therapy, Deep Tissue, Trigger Point, Myofascial Release Technique Instrument-Assisted Soft Tissue Mobilization (IASTM).
Jana Henderson Says...
"I believe massage therapy really works, and I've experienced its relief for myself. I hope to help as many people as I can with massage therapy, whether physically or emotionally. I am outcome-based in my practice and strive for the best results naturally. I will also listen to each person who walks through our doors, as I believe that they are the experts of their body."
See What Our Clients Are Saying About Their Experience…
Meet Your Massage Therapist!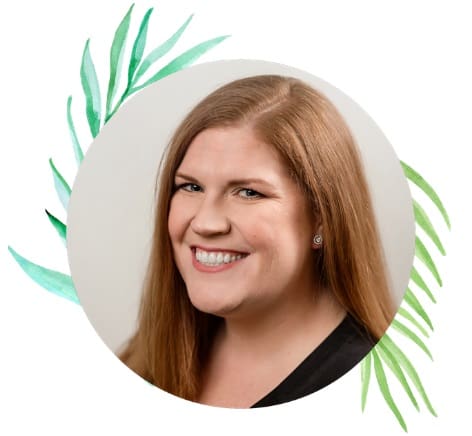 Jana Henderson
Jana is a Licensed Massage Therapist (LMT) and Medical Massage Practitioner (MMP).
If you are seeking medical massage therapy care in Richmond for a specific condition, then it's best to book a session with Jana. She has almost a decade of experience treating conditions such as: TMJ, Headaches, Migraines, Cervical loss of motion, Neck Pain, Shoulder pain, Lower back pain, Sciatica, hip pain that is hard to target, plantar fasciitis,… whatever it is, try speaking to Jana about it.
We offer unique customized massage therapy sessions to help meet your goals and needs. In addition, all medical professionals, law enforcement, teachers, and military personnel get 10% OFF!
Virtual and In-Person Couples Massage Workshops:
In this customized, interactive 90-minute workshop we will demonstrate and teach a few professional massage techniques that will not only help to save hands, but will also provide you & your partner a therapeutic-based massage. Contraindications and Endangerment Sites will be taught. This workshop can be done in person or virtually. The work we teach is done on the floor with pillows, so it can be performed anywhere. All participants will be clothed the entire time (gym attire is appropriate). You will also receive a PDF document that will contain all instructions and reminders so you can focus on being 100% present in the workshop. An intake form will be sent out after purchase of the workshop and must be completed and returned at least 72 hours prior to your workshop so we can help you and your partner get the most out of the course.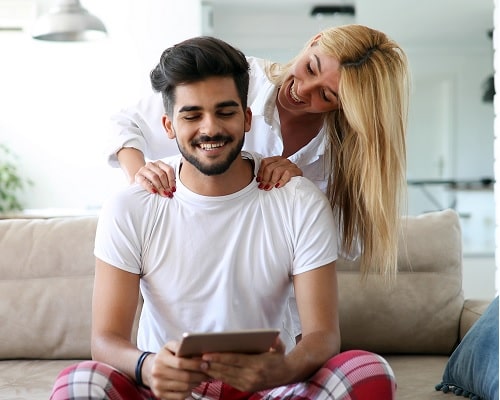 TMJ / TMD – Silence Your Clicking Jaw:
If you are having trouble with closing or opening your mouth, you may have a disc in your TMJ that is displaced. We can help place the disc back into the proper position and provide exercises to keep it in place.
Unique in Richmond, we also provide extra and intra-oral soft tissue massage, joint mobilization of the neck and TMJ to improve joint mobility, postural re-training to relieve muscle tension, and well as stress management techniques.
How We Help Alleviate TMJ / TMD Symptoms:
Education – to help you understand your diagnosis and learn how to manage your symptoms. Postural training – to help you improve your joint alignment and muscular balance in order to optimize function. Behavior modification – prevent recurrences by increasing awareness, controlling your habits, and modifying your diet, if necessary. Manual therapy – advanced techniques are used to address muscular imbalances, and target painful craniofacial, jaw, and cervical muscles. TMJ mobilizations are also utilized to optimize joint mobility and mechanics. Therapeutic exercises – to strengthen weak muscles and provide stability for your joints.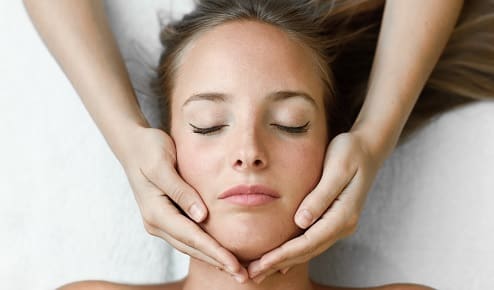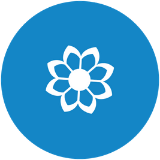 Great for:
Jaw Joint Mobility, Muscle Tension Relief.
Myofascial Release Therapy:
Fascia is connective tissue that runs through the entire body. It is like the glue that holds all the tissues together under the skin. Fascia and muscle tissue, when they are healthy and working properly, slide across each other freely and allow us to move through space smoothly and with ease. Problems can arise in connective tissues, either through injuries, scar tissue, post-surgery adhesion's, dehydration, and more that cause the fascia to become bound and immobile. The result is often pain, tightness, limited range of motion, adhesion's, and general discomfort. A medical massage therapist can find the restrictions and release them using several techniques. Skin rolling, deep cross friction and dry warm friction are a few of the methods involved.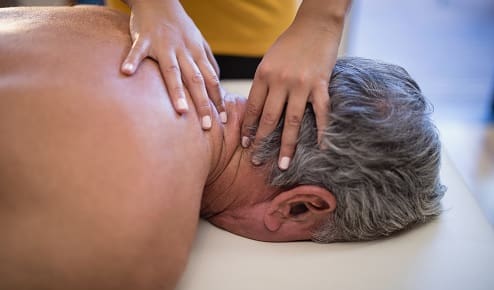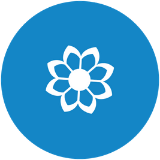 Helps with:
Pain, Tightness, Limited Range of Motion, Adhesion's, and General Discomfort.
Trigger points are small hyper-irritable nodules, or small knots found in muscles and tendons. The presents of trigger points may cause muscle pain and dysfunction.
Sometimes the pain refers to a distant part from the point. Points are released by compressing them for up to 60 seconds. We also use the "spray and stretch" method pioneered by Janet Travell. Trigger points are often missed in medical diagnosis as it takes a "trained touch" to reach into the tissue and locate them. Trigger points are also often missed by an MRI. If you are suffering from musculoskeletal pain and no one has been able to diagnose the problem, you may be suffering from myo-fascial trigger points.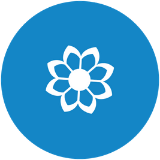 Helps Relieve:
Musculoskeletal Pain, and Knots in Muscles or Tendons.
Manual Lymphatic Drainage Massage:
A Lymphatic Drainage Massage can help your body heal faster after cosmetic surgery because it removes metabolic waste, excess water, toxins, bacteria, large protein molecules and foreign substances from the tissues.
Compression garments are critical to the healing process and assist Lymphatic Drainage Massage. Compression garments help your body recover faster because they help minimize swelling, promote faster healing, and support your new contours for optimal results. Be sure to discuss your options with your surgeon!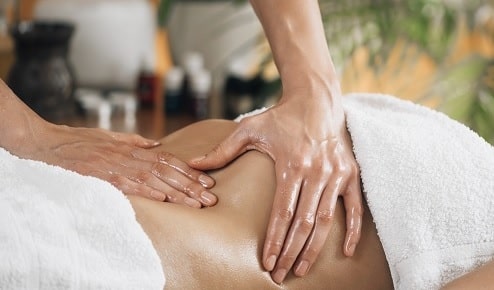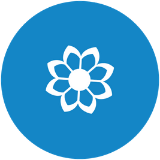 Helps:
Reduce swelling, prevent infection, minimize scar formation, alleviate pain, and relieve stress.

30 Minute Massage:
This is recommended when you want focus on one specific area like the TMJ or hips.

60 Minute Massage:
This is recommended when you would like to have 1-3 problem areas concentrated on.

90 Minute Massage:
This is strongly recommended when you have 3+ painful areas that need concentrated work.
120 Minute Massage:
This is recommended if you need some major work done overall.
Save up to $75 on your next massage by referring a friend! If you refer a friend and they book a session, you can save:
$25 on your next 30 minute massage,
 $50 on your next 1 hour massage, or
 $75 on your next 90 minute massage.
"Jana knows exactly where I hold tension and how to help my TMJ and neck issues. She is diligent, careful, and I am always so so relaxed after her massage therapy. This is not a regular spa massage, it feels much more medical and she is trained more like a physical therapist. She knows every muscle and how once tense area leads to another. Her trigger point work is spot on and knows how to release the muscle build up and knots. She communicates well and responds quickly to my emails. Highly recommend!" – Emily Pochter.
"While recommended from a friend, Jana was incredibly helpful with everything I needed. We talked about problem areas, and she addressed them throughout the session. She also helped me plan some stretches for after the massage to make sure I stayed in good shape! I look forward to another session!" – Jonathan Roach.
"Thank you to Attune Massage Therapy for visiting our office! We look forward to enhancing our patient's experience with your specialized care!" – Ashland Dental Arts.
"I have been suffering with severe hip pain & limited mobility and Jana was able to laser in on the problem area and work it until it released. I walked out of there feeling 100% better than before!" – Michelle S.
"Jana did an amazing job. I feel so much better already, Jana listened to all of my concerns and really took the time to address everything that was bothering me. Can't wait to go back!" – Brynne R.
"Had my first prenatal massage w/Jana & it was great! She listened to where I was feeling pain and was attentive to those muscle groups. I felt so relaxed and knew I was in good hands the whole time!" – Mary P.
"I can move again! Honestly, my body was locked up and in one session, I feel like I can run a marathon! Can't wait for my next appointment!" – Katherine N.
"Jana knows how to make you feel comfortable and can heal any body! I have terrible neck and upper back pain and Jana always makes it disappear. I've even bought her services for two of my friends!" – Cameron R.
"The experience at Attune Massage Therapy was excellent. Jana is an experienced and extremely professional massage therapist. She was also very receptive to my health issues and welcomed any feedback." – Victor B.
"I feel so much BETTER!! Jana's experience with TMJ pain treatment is amazing and it works!!" – Allison M.
"Jana was remarkably adept at massaging my joints that ached and working out tension. It really impressed me how knowledgeable she is. She is an expert & I will be back! 5 stars and I highly recommend." – Kristina H.
"Jana takes time to get to know her clients' needs so she can provide the best care possible. I have been getting massages from Jana for about 1.5 years now and have seen a major improvement in my posture and back pain. Her skill set is well-rounded and she is constantly learning and gaining more certifications to be able to offer anything her clients need. I highly recommend Attune Massage Therapy!" – Taylor Carrington.
"I have been seeing Jana regularly for several years and I highly recommend her! She is truly gifted at her work and is wonderful at listening to your needs and preferences. I have been seeing her primarily for TMJ work and she has made a huge difference in my overall health. She has the most comprehensive understanding of the issue, causes and treatments of anyone I have seen by far!" – Lore Lynch.
"The setting was relaxing and I felt comfortable with Jana. My whole body felt new after leaving and I will definitely be back!" – Caroline Helm.
"Jana was recommended to me. She was fabulous, totally listened to what I needed. Already booked my next massage." – Emily Plumley.
"I have been very pleased with my first two appointments. I went in for neck and shoulder tightness, but we had a conversation about my whole body and adjusted, based on that conversation, where she needed to focus. The room is quiet and comfortable, and very relaxing. It had been a long time since I'd had a massage, and this was by far the best I have had, as it was targeted for my needs and not just a full body (unfocused) massage. I have plans to be seen regularly to help the areas of my body that have been long neglected." – Jenny McCue Collins.
"Jana is simply amazing! Her knowledge of the body is unmatched. She is kind, thorough, and has such a positive energy it's contagious! I HIGHLY recommend Jana!!!!!" – Brittony Blakey.
"Jana knows exactly where I hold tension and how to help my TMJ and neck issues. She is diligent, careful, and I am always so so relaxed after her massage therapy. This is not a regular spa massage, it feels much more medical and she is trained more like a physical therapist. She knows every muscle and how once tense area leads to another. Her trigger point work is spot on and knows how to release the muscle build up and knots. She communicates well and responds quickly to my emails. High recommend!" – Emily Bohm.
"I have been to several massage establishments over the years trying to alleviate back pain with no resolution except for a few days of relief each time. I was referred to Attune for my TMJ issues and much to my surprise Jana has help minimize the discomfort and is steadily working to improve it each visit and on top of that she has addressed my back issues and even corrected my poor posture. If you have any issues from your Jaw down to your hips this is the place for you. Recommends 10 out of 10. Just my last visit I was talking about leg pain and numbness when sitting for extended periods of time and she addressed it on the spot, found the issue, made adjustments and the pain is gone!" – Chris Watkins.
"Jana is an incredible massage therapist. In my experience as a patient when you tell a massage therapist your trouble spots, they will often just do a "general" massage hoping to alleviate the tension. Jana on the other hand, listens deeply to her clients and uses their feedback to work with them through those spots. She has many techniques and tools she can utilize to help alleviate pain. She is also very good at TMJ dysfunction. So if you have pain in your mouth or on your body somewhere, give Jana a call and she'll fix you right up." – Mathew Clark.
"Just the right pressure to provide recovery and relaxation at the same time." – Jim Driggs.
"Jana is an awesome massage therapist. She knows exactly where I need the most work done." – Patricia Duvall.
Sign up for our email list to get $10 OFF your next massage!
Enter your name and email address to get updates, information, and other exclusive deals ONLY offered to our subscribers!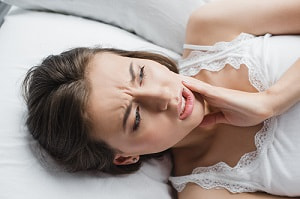 What are some ways to get rid of TMJ?How to get rid of TMJ symptoms and pain. Clients often ask, "How can I get rid of TMJ completely?" The answer...
read more